Act Now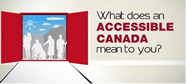 The Government of Canada is leading consultations to inform planned accessibility legislation.
In-person sessions are coming soon to your community. Now is the chance to have your say. Read more.
Sign Up for a Voice of Our Own
A quarterly newsletter from CCD.
The Welfarization of Disability Programs
On 22 March 2012, John Stapleton spoke at a workshop entitled "People with disabilities living in poverty: why are the numbers going up?" In his address, John examined the patchwork of programs that make up the social safety net in Canada for people with disabilities.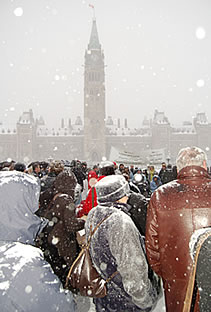 End Exclusion supporters rally in support of an accessible and inclusive Canada.