Act Now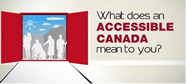 Empower U: Learn to Access Your Disability Rights Training on Canadian Human Rights, the Convention on the Rights of Persons with Disabilities (CRPD) and its Optional Protocol (OP) training aims to increase awareness of how to address discrimination using more familiar Canadian human rights laws such as Human Rights Codes and the newer international Convention on the Rights of Persons with Disabilities (CRPD). This is training for persons with disabilities by persons with disabilities. The training is part of a project funded by Employment and Social Development Canada and implemented by the Council of Canadians with Disabilities (CCD) in collaboration with Canadian Multicultural Disability Centre Inc. (CMDCI), Citizens With Disabilities – Ontario (CWDO), Manitoba League of Persons with Disabilities (MLPD) and National Educational Association of Disabled Students (NEADS). Read more.
Sign Up for a Voice of Our Own
A quarterly newsletter from CCD.
Ending of Life Ethics
CCD seeks to focus attention on and prevent private and societal actions that make people with disabilities die prematurely. Death-making is rooted in fear, prejudice and negative perceptions about life with a disability.
Recent Work
March 15, 2021
The MAID regime that will be authorized by the Bill will put vulnerable people with disabilities in harm's way by making it easier to access medical aid in dying. While many people with disabilities cannot access the disability-related supports that they need to live dignified lives in the community, they will be able to get Medical Aid in Dying. The Bill creates a separate track, whereby people with disabilities can access MAID, even if they are not at end of life. Even people experiencing a mental health crisis will have access to MAID. "We are extremely concerned that people with disabilities experiencing a temporary crisis will accept MAID and die needlessly," states Smith. Read more.
January 29, 2021
The Council of Canadians with Disabilities (CCD), a national disability rights organization, is highlighting a recent statement by United Nations human rights experts condemning the growing trend towards legalizing Medically Assisted Death for people with disabilities who are not at end-of-life as "definitive evidence" that Bill C-7, the Liberal government's proposed expansion of Canada's MAiD law, is a direct violation of Canada's commitments as a signatory to the UN Convention on the Rights of Persons with Disabilities (CRPD). Read more.
November 7, 2020
The Canadian disability-rights community remains united in denouncing Bill C-7 as an assault on the Equality Rights of people with disabilities. The flaws—and, indeed, the overt pro-MAID bias— which characterized the "consultation" process leading up to the tabling of Bill C-7 are well documented. In short, everything from the online questionnaire to the in-person consultations were geared toward a pre-determined outcome, namely, the expansion of Medical Assistance in Dying as a legally- and socially-sanctioned substitute for assistance in living that we see in Bill C-7. Read more.
More on Ending of Life Ethics
November 7, 2020
November 7, 2020
October 24, 2018
September 4, 2018
July 12, 2018
July 28, 2017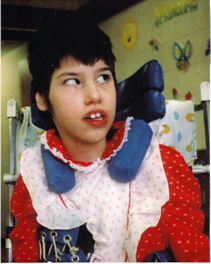 Tracy Latimer
The Latimer case directly concerned the rights of persons with disabilities. Mr. Latimer's view was that a parent has the right to kill a child with a disability if that parent decides the child's quality of life no longer warrants its continuation. CCD explained to the court and to the public how that view threatens the lives of people with disabilities and is deeply offensive to fundamental constitutional values. Learn more.