Act Now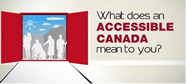 The Government of Canada is leading consultations to inform planned accessibility legislation.
In-person sessions are coming soon to your community. Now is the chance to have your say. Read more.
Sign Up for a Voice of Our Own
A quarterly newsletter from CCD.
Accommodation in the 21st Century
Accommodation in the 21st Century by Gwen Brodsky, Shelagh Day, and Yvonne Peters examines jurisprudence following the Supreme Court of Canada decisions in the Meiorin and Grismer cases.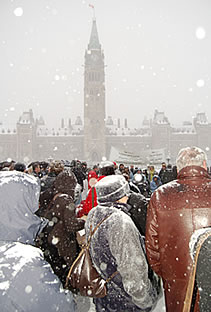 End Exclusion supporters rally in support of an accessible and inclusive Canada.